BEYOND THE WELDING REVOLUTION
July 11, 2022 – Nieuwegein, The Netherlands – Translas, a premier global manufacturer and leader in on-torch fume extraction, has announced a partnership with GARMO. With this partnership, Translas Europe will serve as a distributor of GARMO in Europe enabling you to upgrade your welding process with the ultimate Plug & Play seam tracking solution for COBOT welding.
As the announcement was made, Translas Europe CCO, Jelmer Wolleswinkel commented,
"We are very pleased to partner with GARMO here in Europe. With the increase of automated technology, the Garline seam tracker is an excellent fit for us along with the 8XR COBOT Extractor line we have launched for welding COBOTS, it complements what we are offering and GARMO is an ideal partner for Translas. We look forward to a successful collaborative partnership." Jelmer Wolleswinkel
The GARMO Garline seam tracker: Is a one-of-a-kind sensor, ideal for low volume high-mix applications, and the only sensor with unique features for COBOT welding Certified by Universal Robots. Some of its features are:
Very Robust
 Smart Electronics
 Easy to Maintain
Enhances Productivity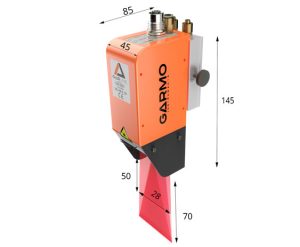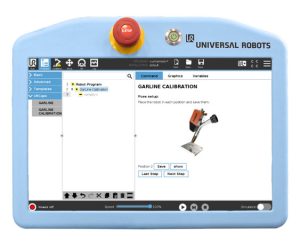 About COBOTS: A COBOT, or collaborative robot, is a robot designed for direct human-robot contact in a shared area or in close proximity to people. Traditional industrial robot applications, in which robots are segregated from human contact, contrast with COBOT applications. The lightweight construction materials, rounded edges, and intrinsic speed limitation of COBOT may all contribute to their safety.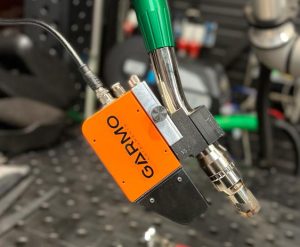 The TRANSLAS 8XR Cobot MIG Extractor integrates the most efficient fume extraction structure in the welding industry. The torch comes with four different angles 22°, 35°, 45° and straight. The 8XR Cobot MIG Extractor, combined with the ClearO2 W-series 100 and 200, captures up to 98% of welding fumes directly at the source. The 8XR Cobot MIG Extractor provides the safest and most effective solution for welders and workers to breathe CLEAN AIR and better work environments.
Media Contact:
Gus Yacin
Global Marketing Manager
Translas
gyacin@translas.com
+1 226 730 0926