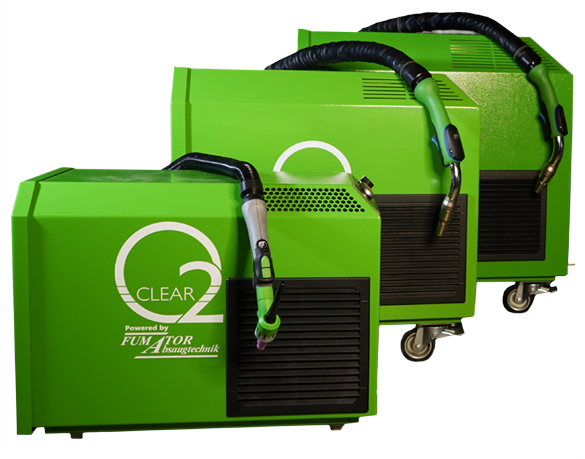 HI-VAC UNITS
INTEGRATED FUME EXTRACTION
The ClearO2 portable extraction units offered by Translas were specially engineered to work with the 8XR Cobot, 8XE MIG, & 8TE TIG fume extractors to deliver the best results – up to 98% extraction of welding fumes directly at the source. The ClearO2 portable extraction units and solutions are ready to use systems, designed for maximumconvenience for the welder during work.
The electric motor of the units is designed to work continuously. Due to the automatic cleaning function and the simplified motor system, the units' maintenance is minimal, making them longlasting and time saving. The automatic start/stop function was engineered to preserve energy and synchronize the units with the Translas Extractor guns. The moment the gun is out of the gun holder, the machine automatically starts working.
Powerful, Flexible, & Mobile
ENGINEERED FOR THE 8XR COBOT, 8XE MIG & 8TE TIG , FUME EXTRACTOR GUNS
AUTOMATIC FILTER CLEANING
The ClearO2 W-series have an automatic cleaning function by reverse compressed air pulse. The moment the under pressure in the filter is too high, the units start to clean the filters automatically. A manual cleaning function can be done by pressing a single button. With a large filter area, the ClearO2 Hi-vac units are the most efficient units of their size.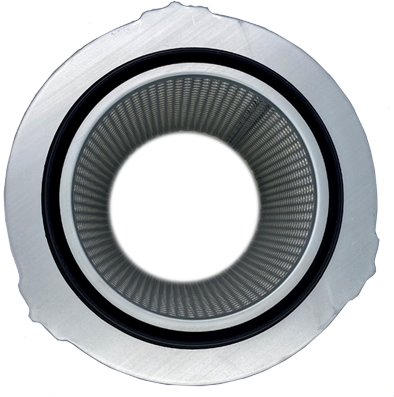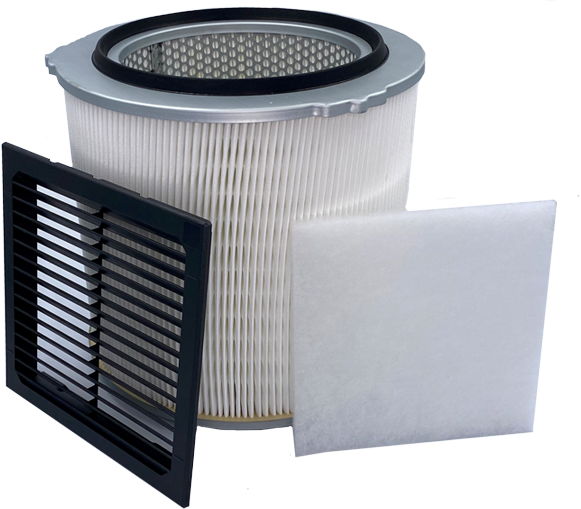 LARGE FILTER AREA
This is one of the most efficient units of it's size with a filter area of 5m.
POWERFUL FILTRATION
With the combination of a 7XE, 8XE, 8TE Extractor and a ClearO2 unit, the captured fumes are filtered with an efficiency > IFA 99.8%. The powerful solution is suitable for high production welding environments.
EFFICIENT MOTOR SYSTEM
There are two start/stop options: the clamp, which works on induction, and the gun holder. For both options, after stopping welding or putting the gun back into the holder, the machine stops working after about 20 seconds.
AUTO START/STOP OPTIONS
These options are designed to work only with the 7XE, 8XE, & 8TE Extractors by using the clamp auto start/stop.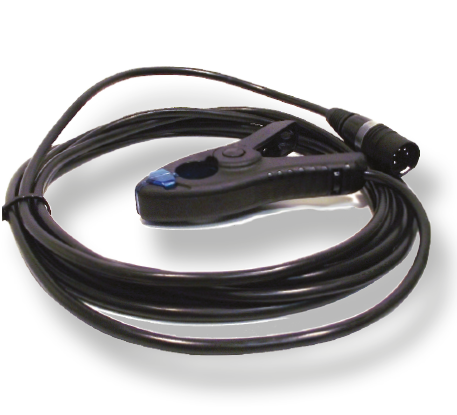 HI-VAC UNITS
PRODUCT FEATURES
DESIGNED FOR THE 7XE, 8XE, & 8TE FUME EXTRACTORS
MOBILE, WITH WHEELS OR CRANE HOOKS
UNITS FOR 1 – 2 WELDERS
SUITABLE FOR HIGH-PRODUCTION ENVIRONMENTS