8XE MIG
FUME EXTRACTOR GUNS
Safe & Effective Extraction Of Welding
Fumes Directly At The Source.
The 8XE MIG Extractor integrates the most efficient fume extraction structure in the welding industry. The gun comes with three different angles, 30°, 45°, and straight. The 8XE MIG Extractor, combined with the ClearO2 W-series 100 and 200, captures up to 98% of welding fumes directly at the source. The 8XE MIG Extractor provides the safest and most effective solution for welders and workers to breathe CLEAN AIR and enjoy better work environments.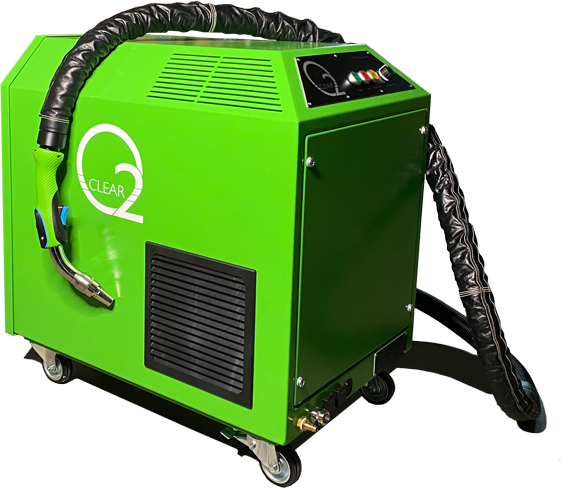 SOURCE EXTRACTION
SAFE % EFFECTIVE EXTRACTION OF WELDING FUMES DIRECTLY AT THE SOURCE.
THE ROBUST CONNECTION
BETWEENSWAN NECK &
METAL NECK
The new nozzle holder provides a robust connection between swan neck and metal neck. It is designed to take the biggest blows in any industrial environment.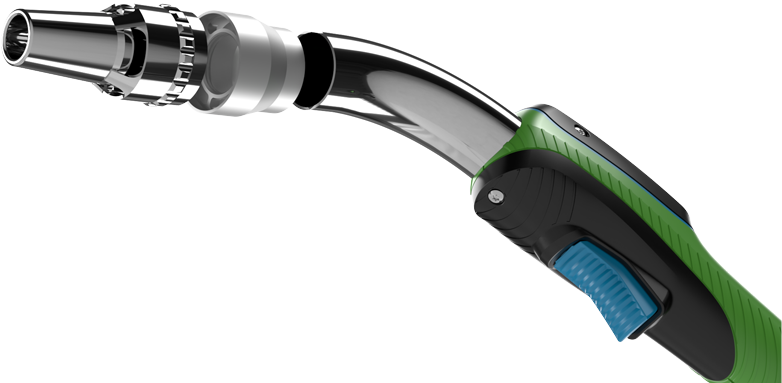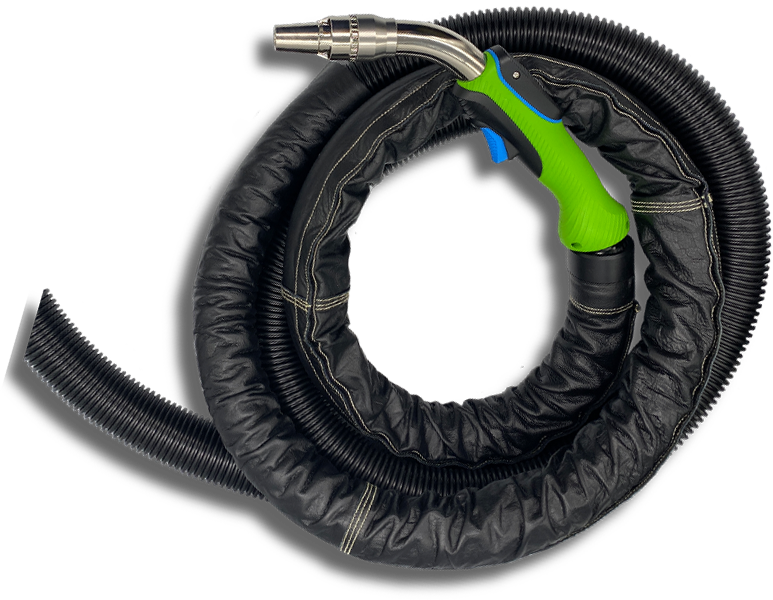 ERGONOMIC BALL SOCKET:
30° ANGLE AND 360°
ROTATABLE
T8XE ball joint has a 30° vertical angular movement combined with a 360° swivel and a full stop. Providing excellent maneuverability and leaving cables and hoses untwisted and thereby leakage and breakage free. This combination is new to the market. It offers excellent maneuverability, maximizing comfort and minimizing fatigue.
UNIQUE NOZZLE DESIGN
FOR OPTIMAL PERFORMANCE
AND DURABILITY
The nozzle design is unique to provide the best results. Openings, wall thickness, and grip ribs are thoroughlydeveloped for optimal operation and best performance.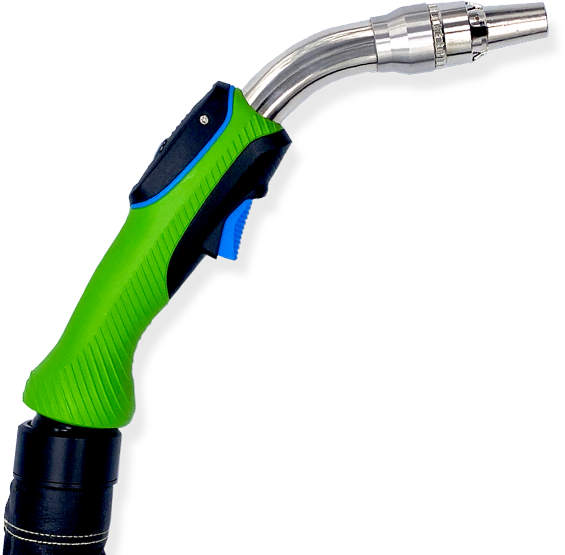 REDUCES WELDING
FUMES UP TO
98%
LOWEST
UNDER-PRESSURE
IN THE MARKET
8XE MIG FUME EXTRACTOR
PRODUCT FEATURES
Results Measured By Dutch Research Institute (Tno) In "worst Case Room"
Unique Contact Tip For Maximum Durability
Light-weight
Designed For Enlarged Angular Movement
Made From Very Strong Dsm Plastic
Robust
Various Gas Nozzles For Best Performance
Unique Contact Tip For Maximum Durability
Patented